A lil series that answers the question America had been asking itself for years: "what if the villains from the original X-Men movie were homeless now?"  
GUESS WHAT, IT WOULD LOOK SOMETHING LIKE THIS: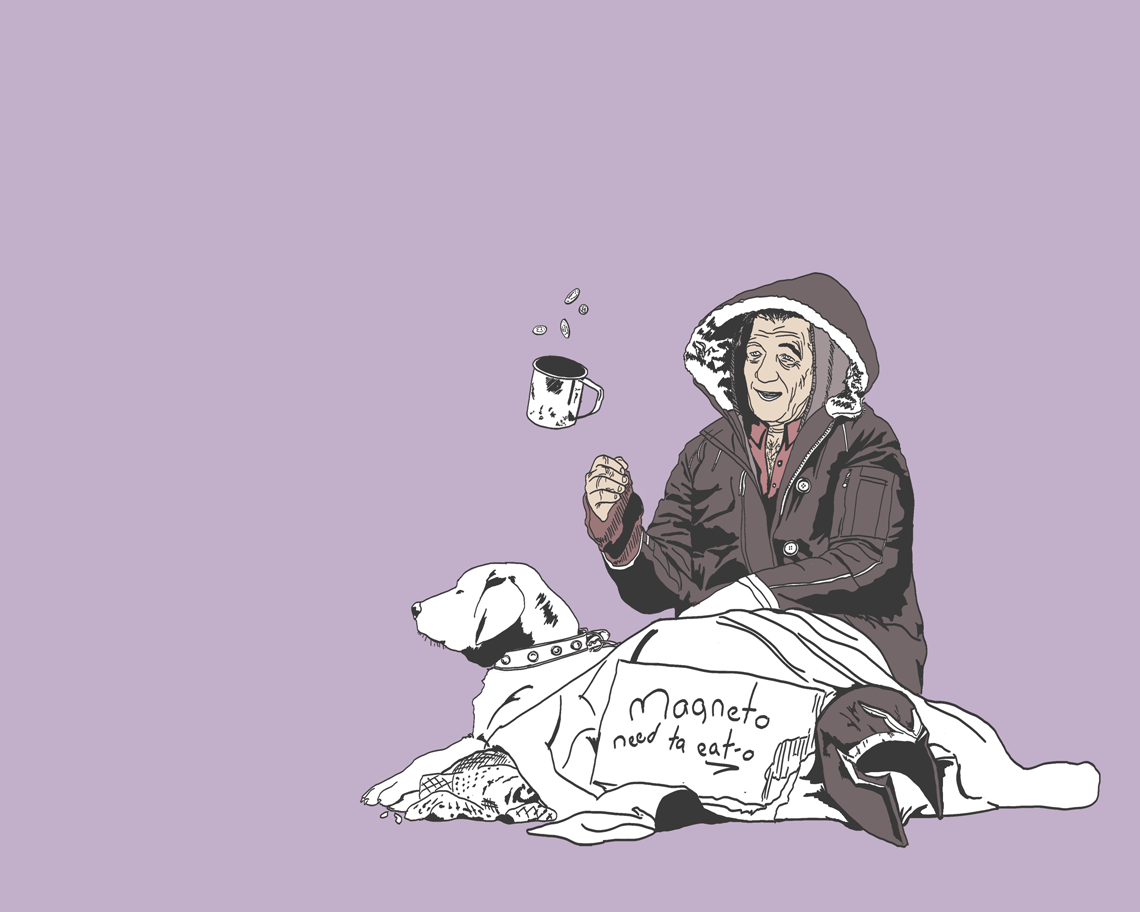 You could also call this one "Confused Gandalf Throws His Coins."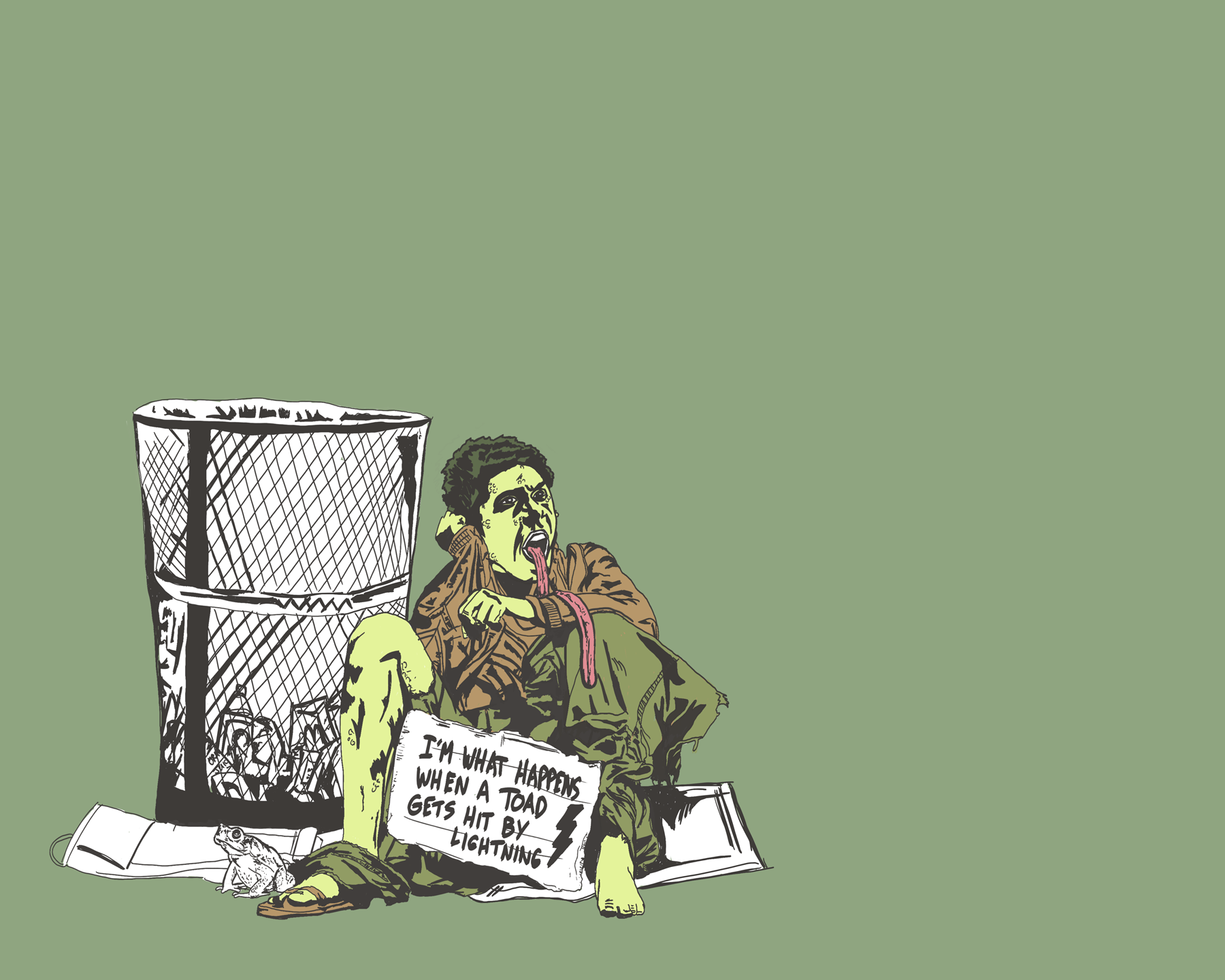 This one might be too real, like maybe he's just supposed to be homeless because he's Toad and that's what life is for him.  Is this what an uncanny valley is????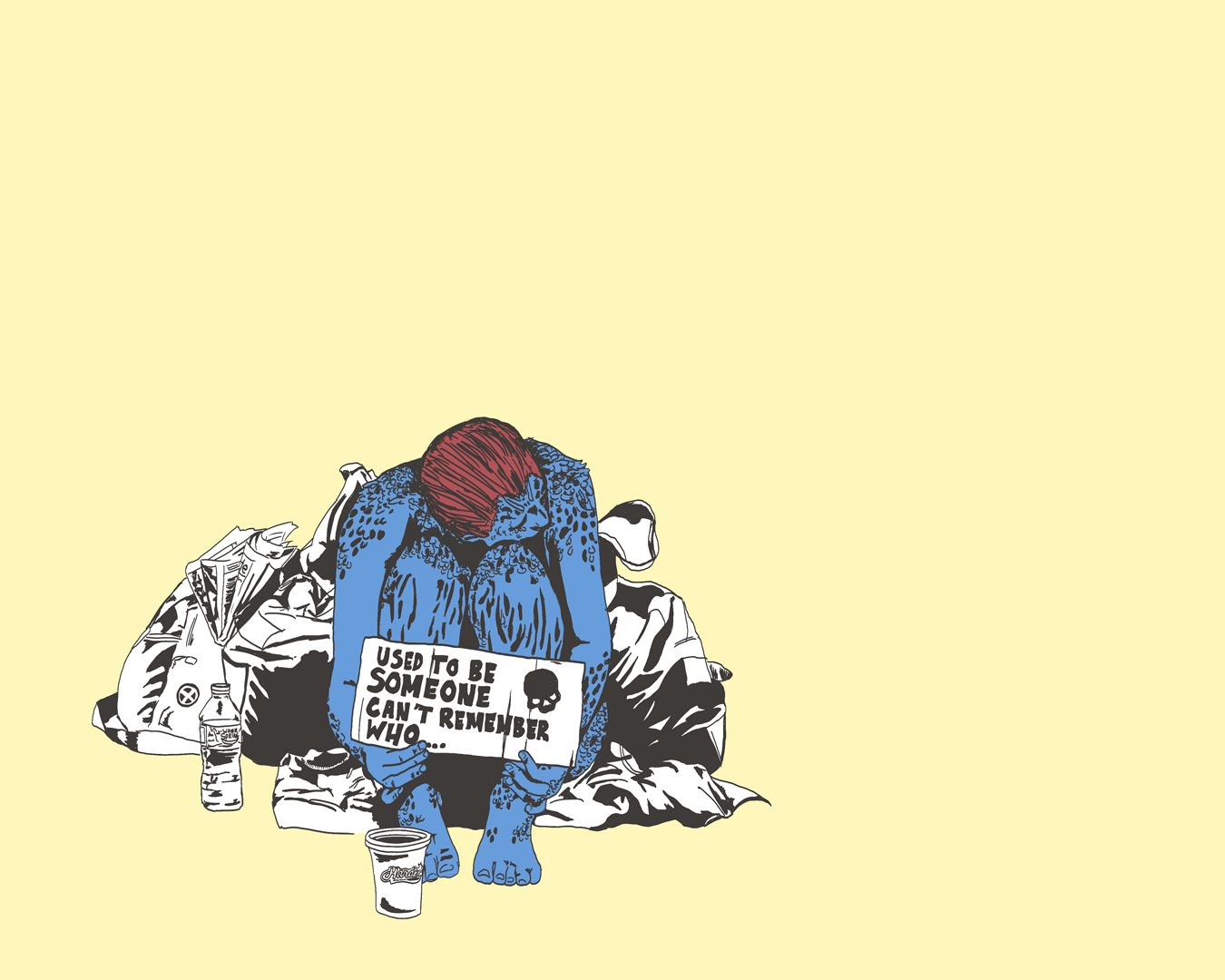 The only thing left from her salad days as a Hardee's spokesperson is the cup she keeps her change in.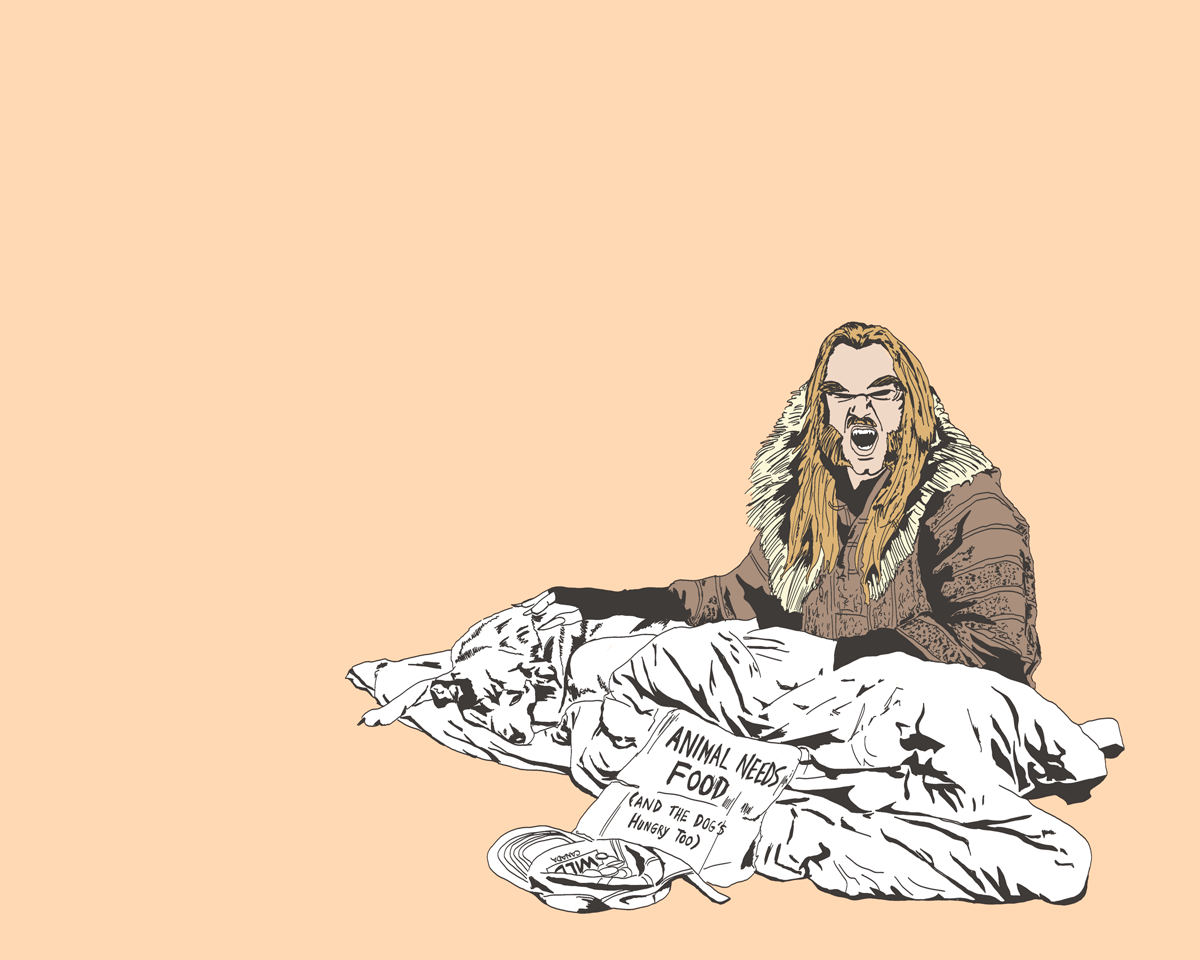 Poor Victor Creed, left to fend for himself on the wild streets of Canada.  If only a healing factor could pay for a nice dinner…