We were approached by Comcast to create an interactive guide for their employees to learn about the process of taking a Short-Term Disability leave. 

Working closely with their benefits team, I distilled a pile of different benefits wikis, PDFs and call center scripts into a simple, interactive timeline that let employees explore the process of taking a disability leave from submitting their claim through returning to work.
My goal was to try and bring to the surface as much concrete information as we possibly could to make the experience more personalized for the employee. 
Like this widget that let them see how much of their pay they'd be eligible to get while on leave: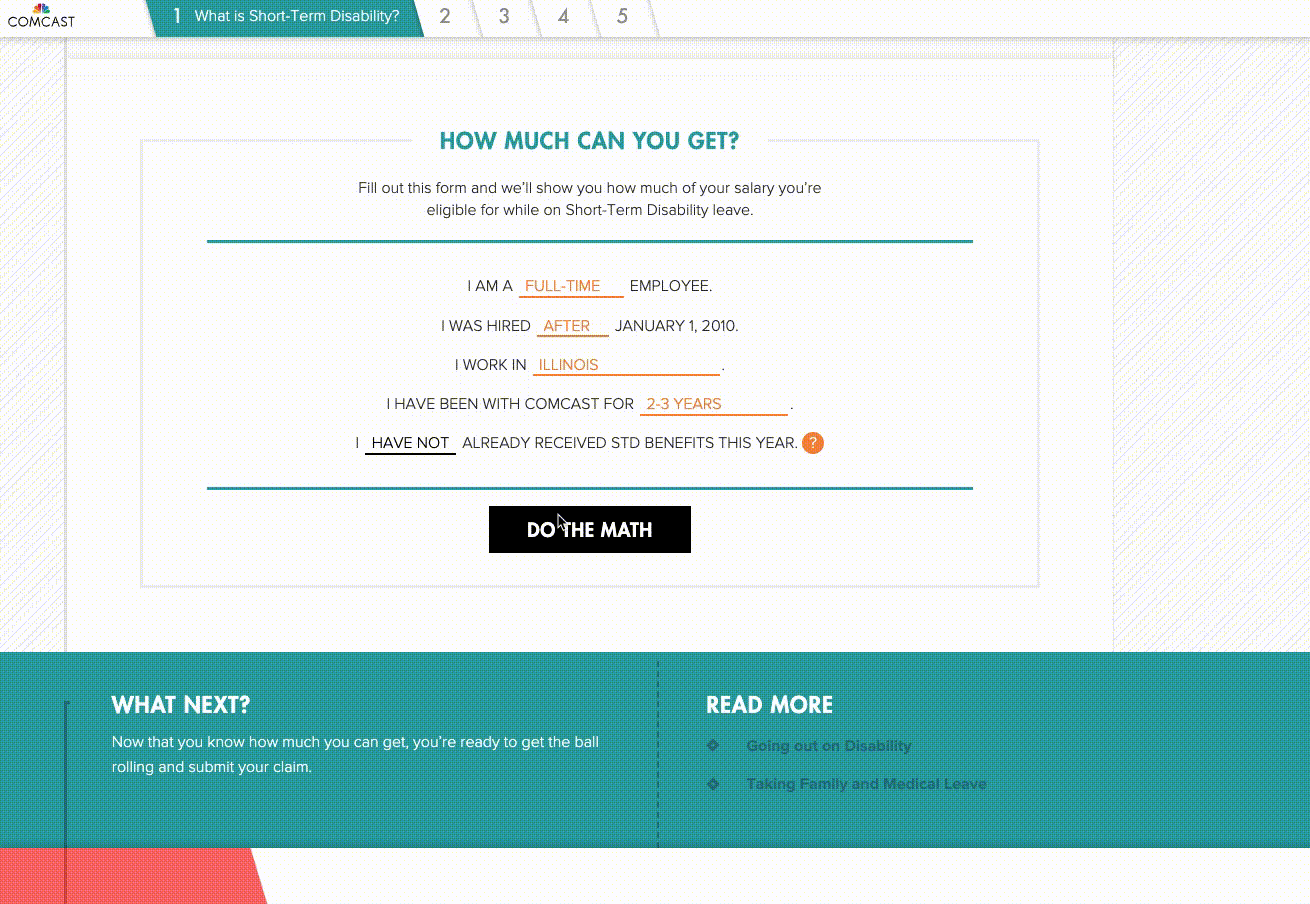 I spoke to call center reps, benefits people and employees to outline the essential talking points we'd need to include, worked with the client to secure approvals from their HR and legal stakeholders, and then wrote all the copy and creative directed a small cross-functional team to build out and illustrate the timeline.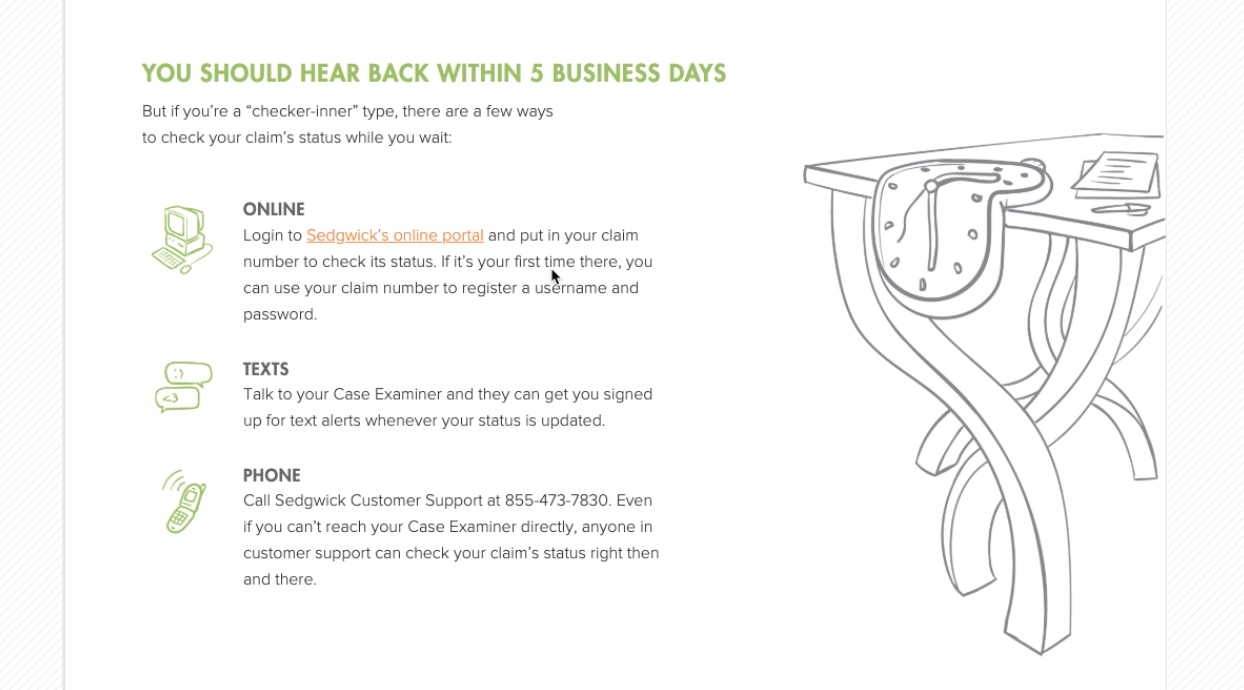 This project featured art by Bruno Rodriguez, engineering whizbang from Dave Widmer, and the project was managed by Rita Dawson.