In 2018, I realized that the only way to TRULY make millions and billions of dollars was to have my own Cinematic Universe of Hit Characters.  So I created Doopy Town, and now I'm a multi-millionaire-billionaire. 
Doopy Town primarily stars (from left to right) Derbin the Crocodile, Misprint, and Cody the Duck Teen.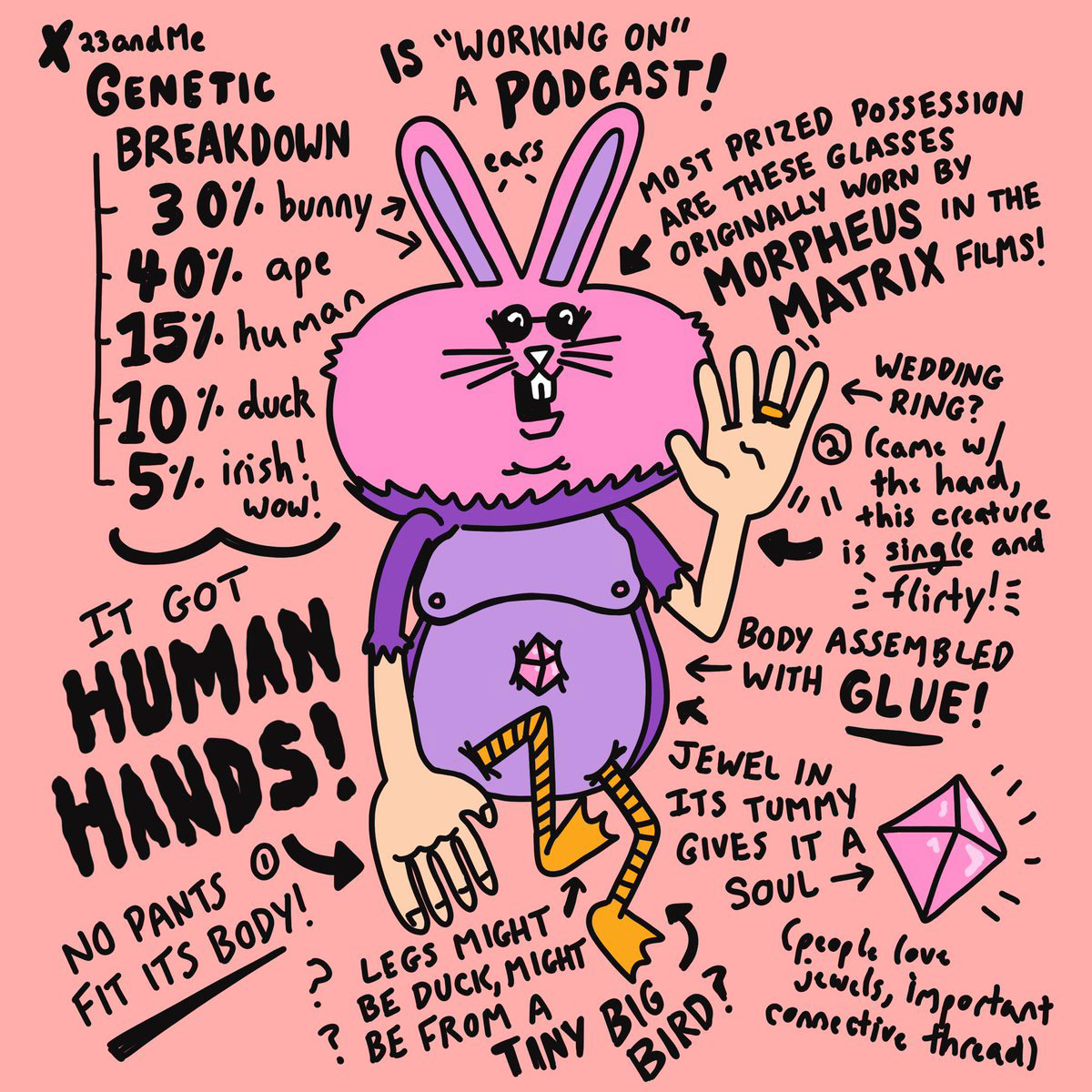 Here's a pair of my favorite story arcs.