In 2018, I realized that the only way to TRULY make millions and billions of dollars was to have my own Cinematic Universe of Hit Characters.  So I created Doopy Town, a little comic-based world that I could tell stories within. 

Doopy Town primarily stars (from left to right) Derbin the Crocodile, Misprint, and Cody the Duck Teen.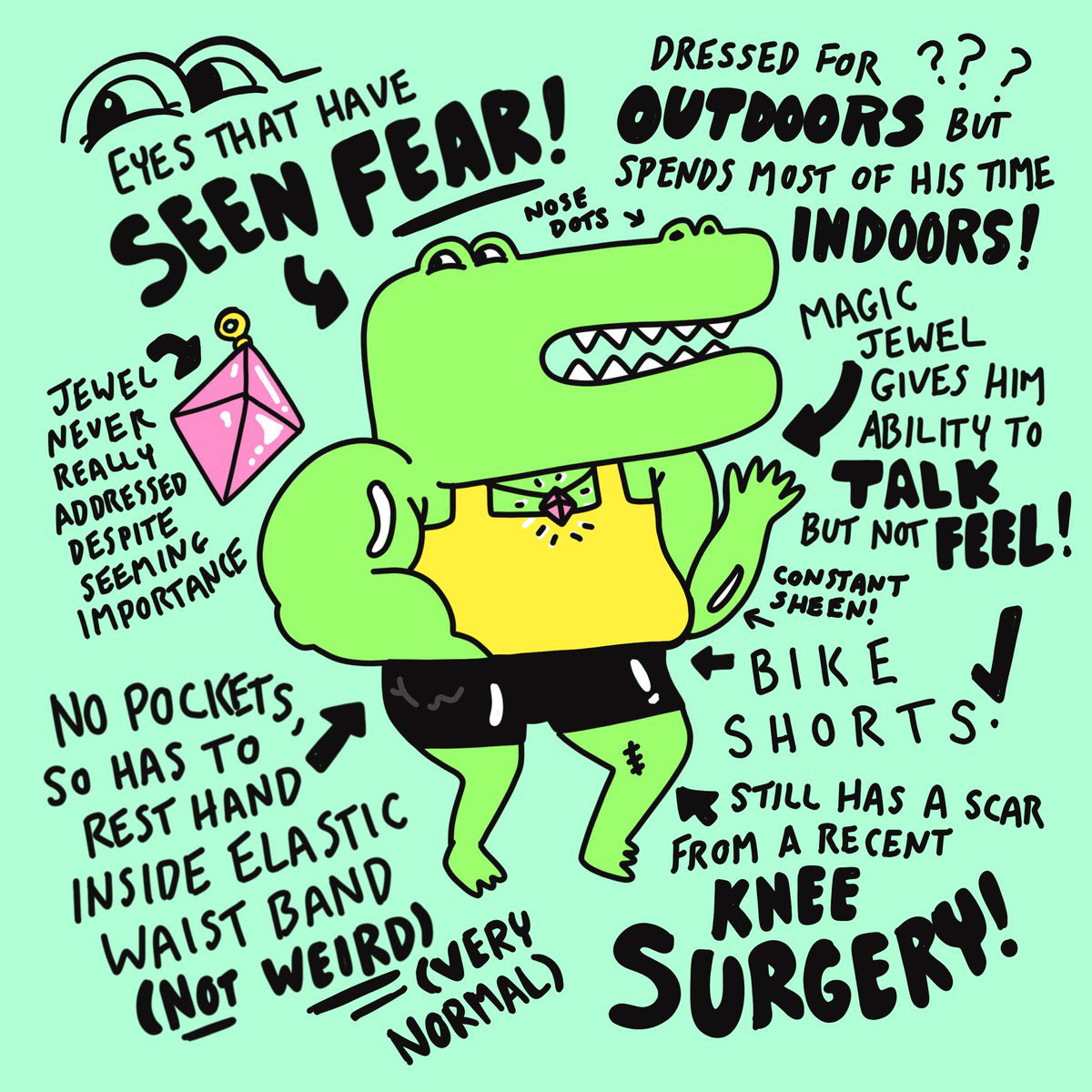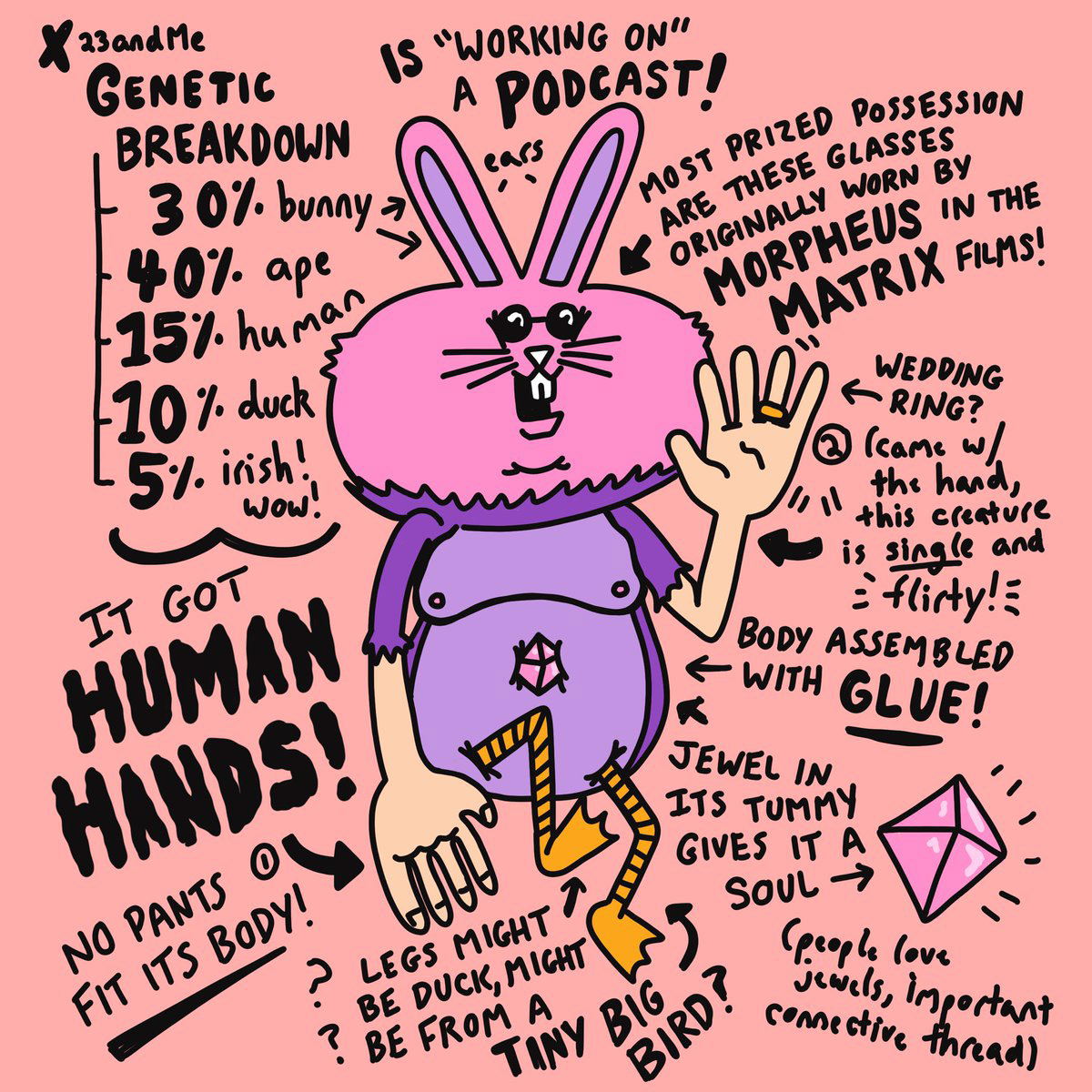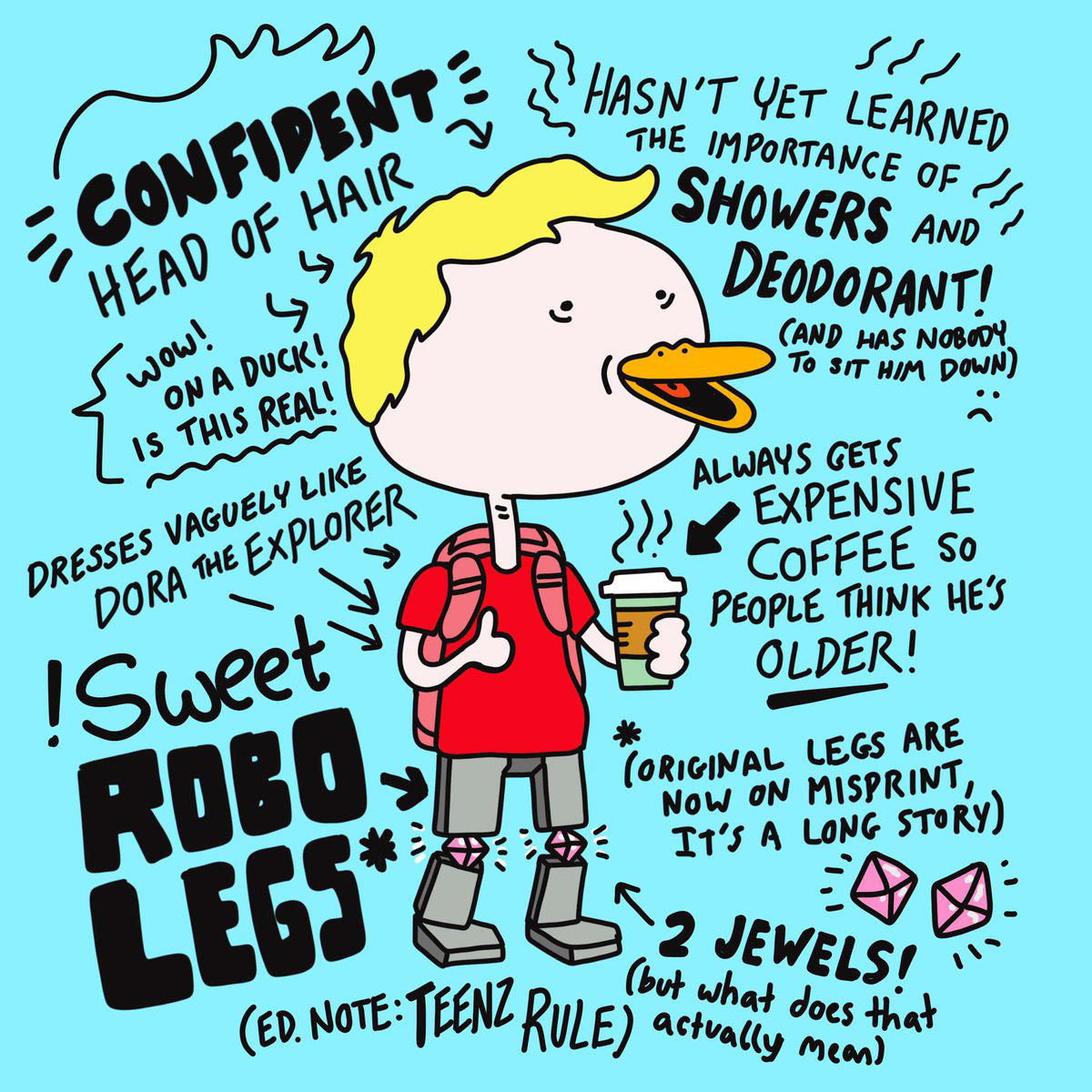 The goal of Doopy Town is to allow for experimentation.  Sometimes Doopy Town is a multi-comic story arc, sometimes it's a single panel gag image, sometimes it's a black and white thing that looks completely different.  The connective thread is that, in my mind, they all exist in the same town and also that they're ALL AVAILABLE TO HAVE THEIR RIGHTS PURCHASED FOR FILM OR TELEVISION DEVELOPMENT, HINT HINT, GET THE PICTURE.
Here are some of my favorite adventures!